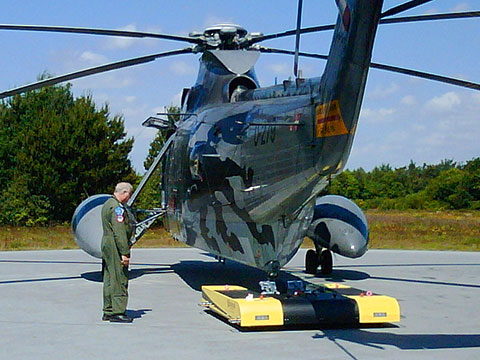 Mototok - Electrical Pushback/Towing Tug
Mototok tugs are fully electric, wirelessly controlled tugs that can be used for pushback and hangar operations in almost any environment. 
MADE IN GERMANY INNOVATION MEETS RELIABILITY
Top Quality Materials
German Engineering
Low-Maintenance
Electricity-driven
No Emissions
Convenient charging
FUELLED BY PASSION / CREATING THE PERFECT PRODUCT – now, Mototok are available for all aircrafts up to 250 tons. They are in use by international FBOs, MROs, aircraft manufacturers, special forces, airports, airlines, navy, military, industrial companies, businessmen and individuals with their own fleet.
Full electric drive
Radio remotely controlled
Fully automatic nose gear engaging function: loads and unloads the nosewheel automatically with one tap on the remote (not M515 with semi-automatic loading system)
Only 1 person required for operation
High powered electric motors
No driving license required
Minimal operating costs
Minimal maintenance costs
Park your helicopter using the last corner of your hangar and save space
Quickest Return on Investment