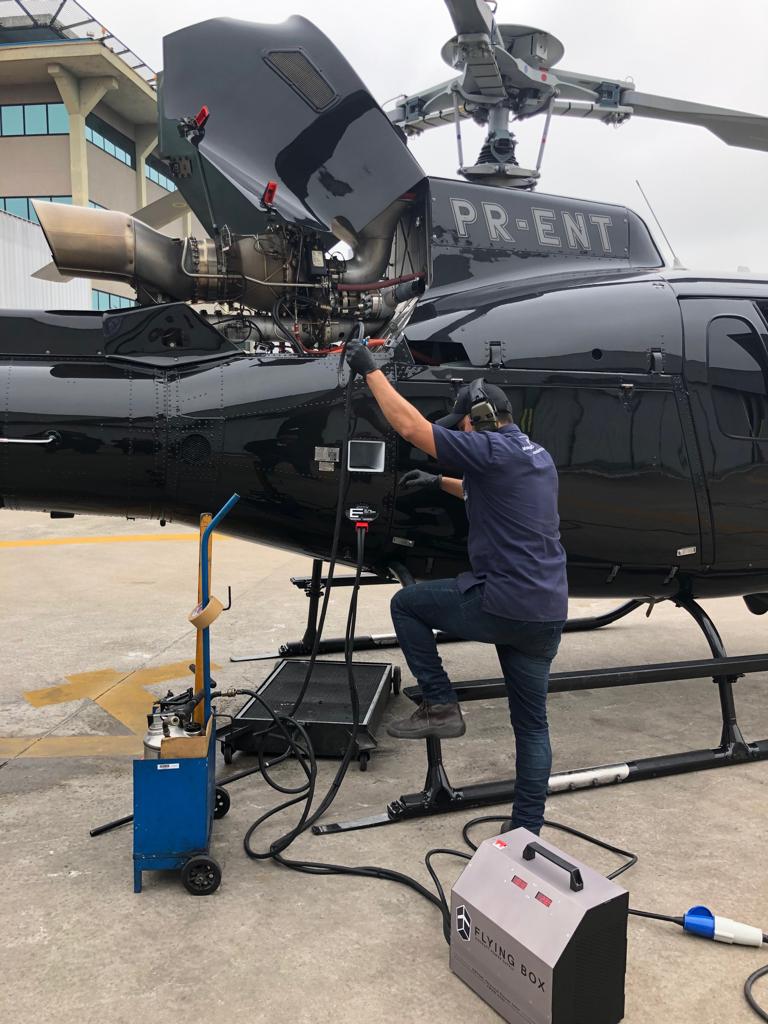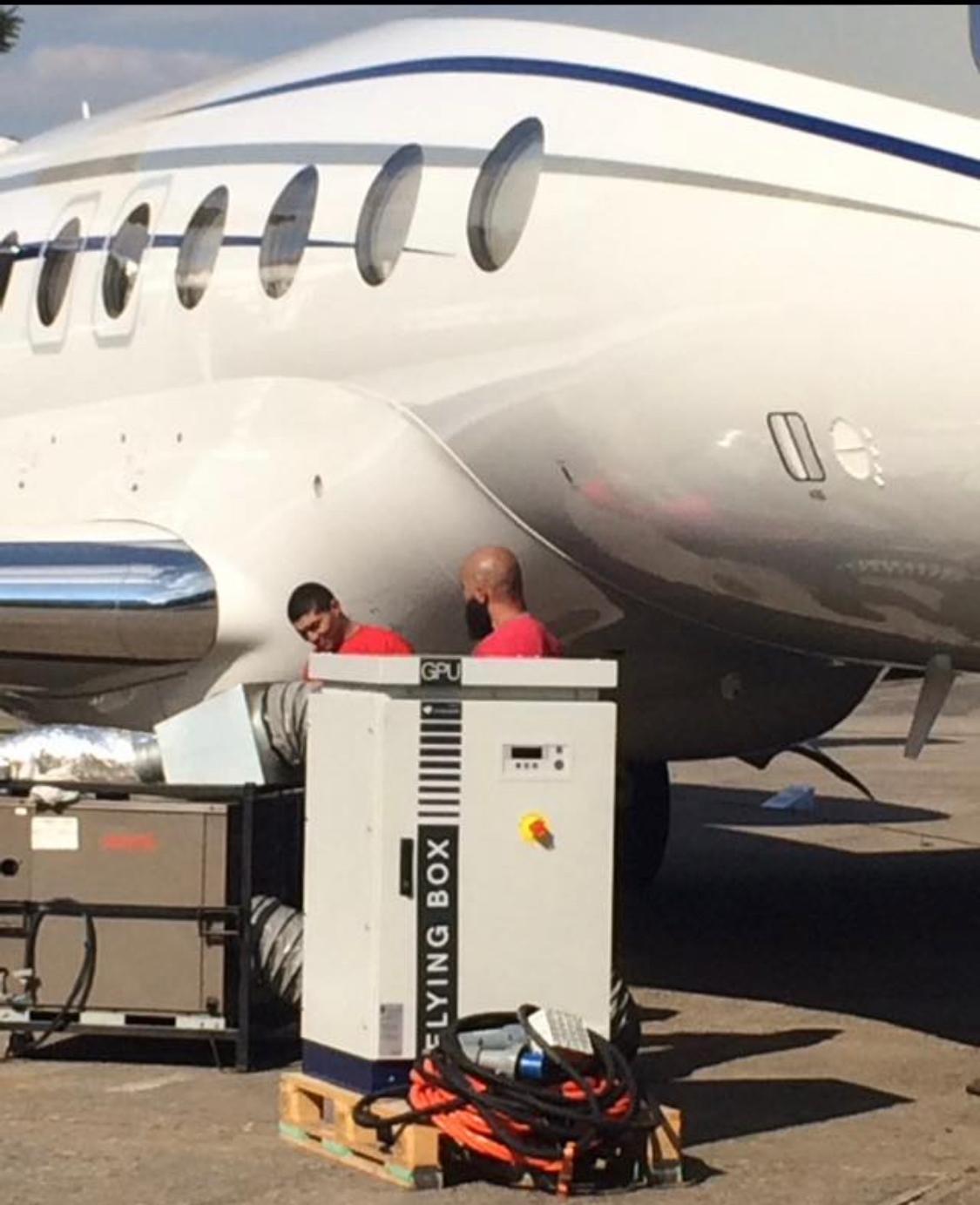 Portable Ground Power Unit
​
The new generation of Flying Box GPUs are designed as a practical alternative compared to existing equipment on the market.
Equipped with state-of-the-art technology, they deliver stable, steady DC power and without costly damage to sophisticated avionics, instruments and electrical equipment.
​The digital display shows the voltage and amperage and warns of any overload. This ground power units require no fuel, oil or liquids and contain no hazardous materials. It is fully air worthy. With no calibrations or settings to make configurations, they can simply be connected directly to the aircraft for quiet dependable power.
Slim and light… But rugged and tough!
         AC Input 180 – 264 VAC
Compact, lightweight with the best power to weight ratio
– High efficiency up to 91.5%
Forced air cooling by built in DC fan – Active current sharing up to 12000W
Protection: Short circuit, overload, over voltage, over temperature
Easy to operate
         1 years warranty
Cleared for air transportation
Corrosion resistant aluminum case with carry handle
 Digital voltmeter/ammeter